It's simple, we're certified, experienced, & offer the best car inspection in the Industry
As seen on Dragon's Den, InspectaCAR Inc. is an independent vehicle inspection company.  Why do our customers trust us more than our competition?  It's simple, we're certified, experienced, & offer the best car inspection in the industry.  Our 'No Repair Policy' guarantees that customers can trust our inspections. Since we don't do the repairs, we have no reason to find them.
Who can we help?
Since we specialize in inspections and offer the best Car Inspection, we can help anyone needing an inspection or vehicle advice and maintenance.  We offer Pre-purchase, Out of Province, Safety, Insurance, and Dealer Inspections.  We also offer warranty approved maintenance services to keep your vehicle running smoothly and avoid costly repairs.  
How do we give back?
Along with our commitment to offer the best car inspection, At InspectaCAR, we believe that it is also important to support and give back to our community. Some of our contributions include the Humane Society, the Chinook Entrepreneurship Challenge, the Calgary Police Association, as well as local sports groups.
As a key supporter of The Dimestore Fishermen Outdoor Television Program, inspectaCAR is proud to support Canadian communities, our environment and the outdoors. TDF focuses on featuring the cultural, historical and recreational aspects of the Canadian communities that the program visits.
Over the past 17 years the show has been broadcast in Canada, the USA and internationally resulting in 223 unique feature episodes from all over Canada.  As a key supporter of the show, inspectaCAR enables TDF to travel across Canada and this year the crew will visit 5 provinces.  Every year the program travels for approximately 14-17 days a month, April through October.
For more information please visit www.dimestorefishermen.com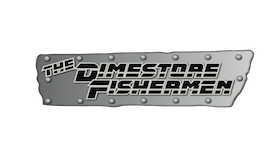 Let us introduce ourselves and tell you why we offer the best car inspection in the business…
Our qualified team has many years of combined automotive experience. Our credentials include journeyman red seal status in the Automotive Service, Heavy Duty Equipment, and Agricultural Equipment technician trades. We also have experience with the car dealership industry and we are licensed with AMVIC and Alberta Transportation.  We not only perform the inspections but we set you up with a user account that lets you have access to your inspection information and maintenance records.  We believe that you should maintain the control.  We offer you easy to understand leading industry advice and help you make informed decisions.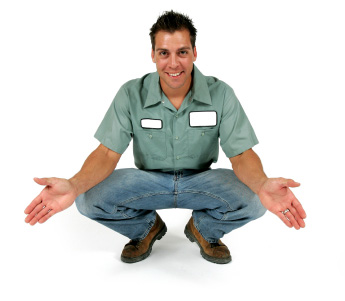 A guarantee that you can trust!
We guarantee that we will give you the most accurate and best car inspection possible. Our certified and friendly technicians will answer any questions or concerns you may have in easy to understand terms. We will also provide you with a printout of any needed repairs, leaving you with confidence and options in your decisions. We want your experience with us to be positive, so we will do whatever it takes to satisfy you and your vehicle needs.
Find Out What People are Saying
I just had an out-of-province inspection done with Sheldon at the Calgary location (Cody was on holidays). Great experience from the minute I walked in the door and was greeted by Heather to having things explained to me by Sheldon after the inspection. Excellent customer service and would refer them in a minute.

M. Carpenter, Calgary

I have been a repeat client of inspectaCAR and have always been very impressed by their knowledge and courtesy when dealing with myself. I would recommend them to any and all people that cross my path.

Jeff Halvorson, National Auto, Lethbridge

I took a 1992 Honda Accord to the Lethbridge location for an inspection for insurance and registration purposes. I was very impressed with how quickly the inspection was booked and then completed on the date of the appointment. As well, the mechanic let me know about a burnt out headlight bulb. He went to the auto supply place down the street and got the required bulb and replaced if for me before I left. Thank you so much for a pleasant experience. Nikki Kennedy

Nikki, Raymond

As an automotive dealer we have had to re-evaluate how we conduct our business due to the recent changes to the Alberta Vehicle Inspection Regulation. This new regulation requires auto dealers to provide all used vehicle customers with an accurate and current vehicle inspection. This must be performed by a licensed automotive technician, prior to sale. The solution came to us when we met InspectaCAR! We now have a source for accurate and affordable inspections. We chose InspectaCAR because they specialize in vehicle inspections and have no agenda to up sell parts or service, which keeps this valuable service affordable for us as a dealer and for our customers.

J & R Auto Sales, Lethbridge

We had an out of province inspection done on a vehicle we bought in the states through inspectaCAR. Just a small simple service this business offers. The price was more than competitive, it was unbeatable. The service was fantastic, making the process very convenient for us. I completely trust the work they do and would recommend them to anyone.

Lindsay, Raymond

Inspectacar has Changed my vehicle maintenance from a frustrating, time consuming experience into a quick, easy and understandable one. Everything is top notch! Expect a well trained and pleasant receptionist, speedy service from professionals and a clear review of your vehicles status. Not to mention affordable pricing! An establishment that is honest and remembers your name. Thanks Inspectacar!

Battery Direct, Lethbridge

We have had a few cars inspected and have always enjoyed quick and friendly service. We appreciate the extra and expert advice on how to keep our vehicles running without questioning the motives of the one giving it. Thank you for the great service and we will see you again when we need to have vehicle checked out (for summer, winter or insurance).

Amanda Broadhead, Lethbridge

I so far have had great service. I had a gold inspection done and I thought it worked well. I took that information and had some repairs done. I also won a free oil change on facebook. All in all it has been good.

Travis Bevan, Lethbridge

I was looking to buy a new car as school was starting soon. After finding what I determined was a good car I brought it to InspectaCAR to make sure it there were no hidden problems. After an inspection, they gave me a print out of all the things that may need fixing. InspectaCAR truly took the worries out of buying a used car. Thank you so much!

Aaron Jensen, Raymond

The service was great! I will be back!

Warren, Lethbridge
[/vc_column]