It's simple, we're certified, experienced, & offer the best car inspection in the Industry
As seen on Dragon's Den, InspectaCAR Inc. is an independent vehicle inspection company.  Why do our customers trust us more than our competition?  It's simple, we're certified, experienced, & offer the best car inspection in the industry.  Our 'No Repair Policy' guarantees that customers can trust our inspections. Since we don't do the repairs, we have no reason to find them.
Who can we help?
Since we specialize in inspections and offer the best Car Inspection, we can help anyone needing an inspection or vehicle advice and maintenance.  We offer Pre-purchase, Out of Province, Safety, Insurance, and Dealer Inspections.  We also offer warranty approved maintenance services to keep your vehicle running smoothly and avoid costly repairs.  
How do we give back?
Along with our commitment to offer the best car inspection, At InspectaCAR, we believe that it is also important to support and give back to our community. Some of our contributions have included the Humane Society, the Chinook Entrepreneurship Challenge, the Calgary Police Association, The High Andes Society, as well as local sports groups.
Let us introduce ourselves and tell you why we offer the best car inspection in the business…
Our qualified team has many years of combined automotive experience. Our credentials include journeyman red seal status in the Automotive Service, Heavy Duty Equipment, and Agricultural Equipment technician trades. We also have experience with the car dealership industry and we are licensed with AMVIC and Alberta Transportation.  We not only perform the inspections but we set you up with a user account that lets you have access to your inspection information and maintenance records.  We believe that you should maintain the control.  We offer you easy to understand leading industry advice and help you make informed decisions.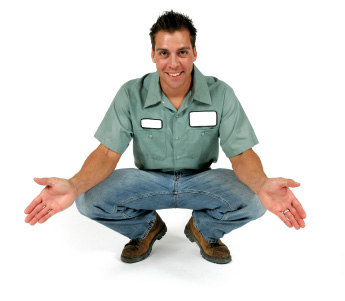 A guarantee that you can trust!
We guarantee that we will give you the most accurate and best car inspection possible. Our certified and friendly technicians will answer any questions or concerns you may have in easy to understand terms. We will also provide you with a printout of any needed repairs, leaving you with confidence and options in your decisions. We want your experience with us to be positive, so we will do whatever it takes to satisfy you and your vehicle needs.
Find Out What People are Saying
We went in for Out of Province inspection for 2 Vehicles. The receptionist was extremely friendly and nice and the service and quality of service was excellent. Highly recommend. Not trying to gouge you for maintenance like most shops.

Connor

Great experience.  Carlo took me through what he found during the pre-purchase inspection. Found an issue with the tie-rods another mechanic said was fixed. Didn't end up purchasing the vehicle, but will come back here for my next inspection.

Alexander De Jordy

Went in for an insurance inspection and completed in 30 mins. Front reception lady was hilarious and helped passed the time. Passed my vehicle and showed me some future areas of concern. Great service and easy to get an appointment, in and out with no issues. Any inspection I need, I will get done here from now on.

Adam G.

truly cannot say enough good things about this business! From the first follow-up promptly received from their very positive, cheerful and lovely administrator to the thorough but quick inspection, they went above and beyond for me in a tight timeframe. They were accommodating and reassuring when I was worried about my car not passing an inspection required to relocate. My vehicle is certainly not new, and to my great delight and surprise, I also received unbiased and professional assessment of the longevity left on various things, like the brakes, which I was grateful to hear with several long drives through the Rockies planned this winter. They are the only folks in town who knew how to get a car inspected in Alberta to be registered upon bringing it to British Columbia before actually leaving. It's allowed as per ICBC's Western Canadian Provincial agreement, but you can't do it the same way you do where you get the form from the registry to get it inspected for import to Alberta….but…nobody else knew that, nor did they know where to submit the form or how to access it. They are great, honest people you will feel good working with, and you cannot ask for more when undergoing the stressy business that is moving to a new province.

Joanna D.

Great service and easy to deal with. If you need an out of province this is the place you need to utilize. Honest service that isn't trying to fish for more $$!

Viking 31

The woman at the desk was so helpful and accommodating even when I wasn't as prepared as I needed to be. Amazing company!

Lesley-Ann

Took my vehicle for out of province inspection to this garage and had amazing service. Lady at reception is one of the nicest person i met in my life. So helpful and friendly. The gentlemen inspected my car told all information and explanations about vehicle and things to be happen in future..Passed inspection with rear tire change, check ur tires if they worn out before u go. i highly recommend.

Ahmet Y.

Cody was incredibly helpful and went through the report with me in great detail. Definitely gave me comfort that they aren't out to find issues that they can then charge to fix! The checks I had were quick, and the reports comprehensive.

Fraser A.

Over the years I have dealt with many auto shops.. I Went there for an out of province inspection. Very happy with the way they do business! They are professionals, you can tell by the way they treat your ride. Very friendly and they actually take the time to go over things and show you a thing or two about your car and answer questions. The lady at the reception is one of the nicest humans on earth. Will be my place for inspections. Thanks InspectaCAR

Moe R.

Was recommended InspectaCAR from my insurance company. They have competitive pricing for out of province inspections and was able to get me in same day. Very friendly and helpful staff, went over all the details of my car and inspection report. 10/10 would recommend and will be going back.

Samantha Lynn
[/vc_column]